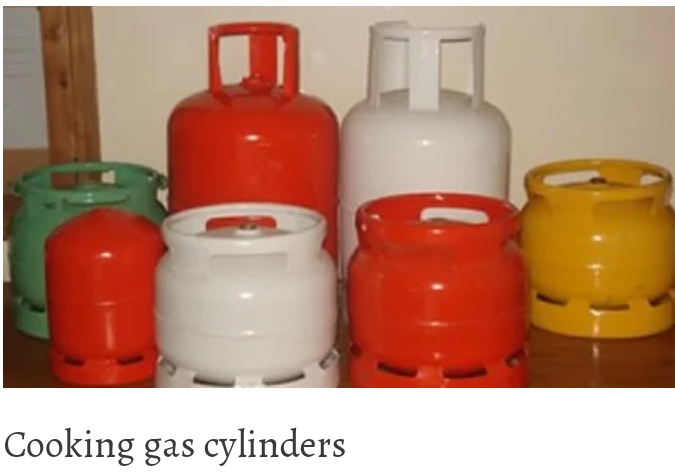 National cooking gas demand has dropped by 38 percent, according to the Nigerian Association of Liquefied Petroleum Gas Marketers, NALPGAM.
The revelation came on the heels of clamours by a group of experts on Tuesday that demand for Liquefied Natural Gas, popularly known as cooking gas, had dropped to a record low across the country.
The President of the Nigerian Gas Association, Ed Ubong, said at a downstream event in Lagos that national gas consumption had dropped due to high prices.
The Executive Secretary of NALPGAM, Bassey Essien, also confirmed the development to The PUNCH during a telephone interview.
Following the clamour, NALPGAM, President Oladapo Olatunbosun, on Wednesday, said gas demand had dropped from 1.2 million metric tonnes per annum (mmtpa) to around 750,000mtpa.
"We are aware that the local consumption of cooking gas has dropped from 1.2 million metric tonnes per annum (mmtpa) to around 750,000mtpa out of which about 600,000 mtpa is supplied by local producers," he said, bringing the percentage drop in demand to 37.5 percent per annum.
This brings to fore, the achievement of President Buhari's National Gas Expansion Programme which seeks to deepen local gas usage within the next decade.
The Federal Government had targeted a consumption of 5mn metric tonnes per annum.
Olatunbosunalso alleged that the Nigeria Liquefied Petroleum Gas Association inflated price of a 20metric tons by 100 percent.
According to him, gas importers who were members of NLPGA sold to plant owners at N12.7million per 20metric tons (MT) despite purchasing the product at around N7 million per 20MT from NLNG and other local producers.
While NALPGAM is the association of indigenous private companies with operating gas bottling plants with membership spread across the country, the NLPGA is the umbrella body of all stakeholders including importers, skid owners and also players in the LPG sector in Nigeria.
According to him, cooking gas, as at Monday, May 23, was N750 per kilogram(Kg) at the depot and was sold at N800/kg at the retail end in Lagos, Ogun and some states in the South West, while the same quantity went as high as N900 to N1000 per kg at retail end in Gombe and Bayelsa and other states.
He said, "It does not make economic sense to be supplied with a receipt of around N7 million per 20MT and sell to consumers at the same price that imported LPG landed in Nigeria.
"Give us the exact figure of LPG your members got from NLNG. We are aware that the local consumption of cooking gas has dropped from 1.2 million metric tonnes per annum(mmtpa) to around 750,000mtpa out of which about 600,000 mtpa is supplied by local producers."
Punch