-Onwuasoanya FCC Jones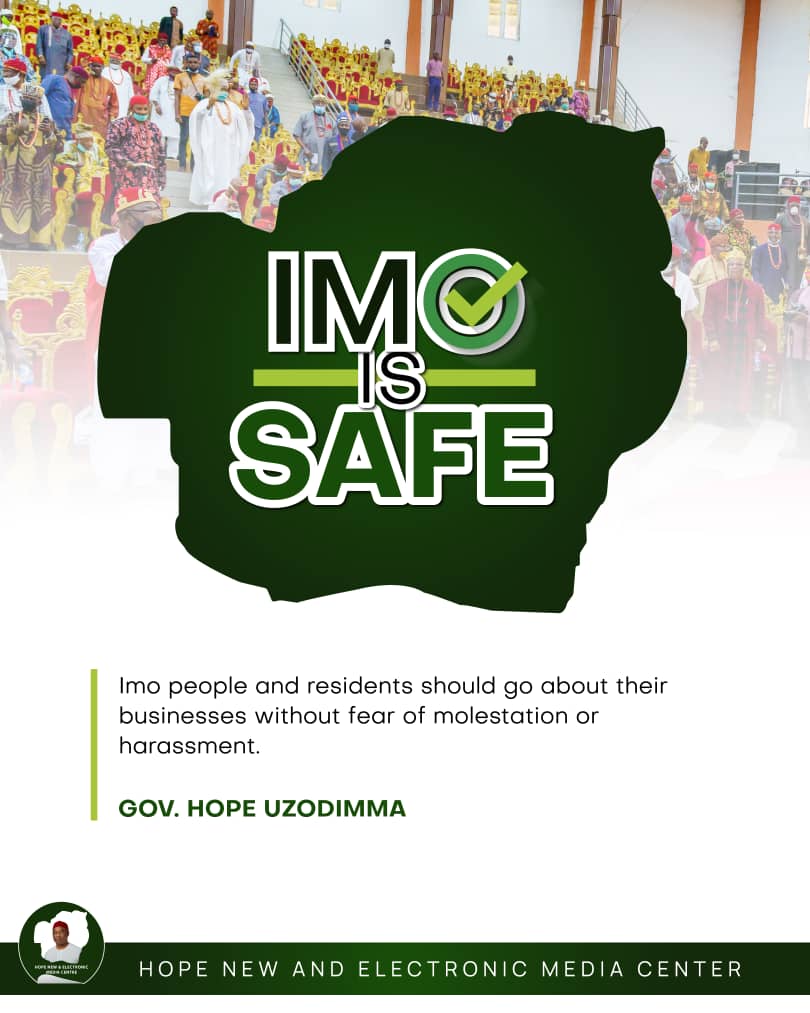 The PDP's call for the demilitarization of Imo State is irresponsible and suspect. It doesn't matter where our political loyalty lies, we have only one State and that State is Imo. We need peace to return to Imo and we should support every effort to rid Imo of criminals and hoodlums.
It is only an irresponsible governor that would sit back and watch his State set ablaze by insurgents without seeking the support of federal troops to quell such insurgency.
If PDP were in power, they would have done exactly the same thing, except they are telling us that they would have ran an irresponsible administration or preferred to negotiate with criminals.
A responsible opposition would have rather called for the military to respect terms of engagement. The PDP in Imo State should be a more responsible opposition by proffering alternative strategies to tackle the security challenges. That would at least show that they truly have the interest of the State at heart and not merely interested in power grab.
When a State is in crisis, such our State is, every responsible stakeholder should rally around the flag, and not the Party.
After the riot of January 6 at the Capitol Hill, the American government deployed thousands of National Guard to protect the Capitol Hill and thousands more of security officials were deployed by States to prevent a possible breakdown of law and order. Congressmen and Senators were subjected to what some people described as "humiliating" security checks before they were allowed access to the Capitol Hill. Till date, hundreds of Americans, most of whom are vehemently pleading their innocence are in different detention facilities in Washington and elsewhere over their suspected involvement in the insurrection.
So, when you are talking about human rights, democracy and whatever you spew as opposition, you have to understand that the "protection of the realm is the first and most important duty of government". Any governor who stands back and watches hoodlums overrun his State is irresponsible and should be forced to resign.
It should also worry any reasonable observer that since these series of attacks started in Imo State, PDP has never taken a single press statement to condemn the apparent assault on our State and its institutions. Rather, that Party has more or less focused on statements that could be construed to be that they are mocking the bad situation in the State.
MAY IMO WIN!